AFAR was born in Addis Ababa in a laboratory where a group of artisans work with passion using local materials to create unique products.
Everything originates from four generations of experience in textiles: in 1878 "Figli di Michelangelo Calamai" was founded in Prato, the first company in Italy to adopt an automatic spinning system, relying on the waters of the Bisenzio river to feed a self-built hydroelectric turbine.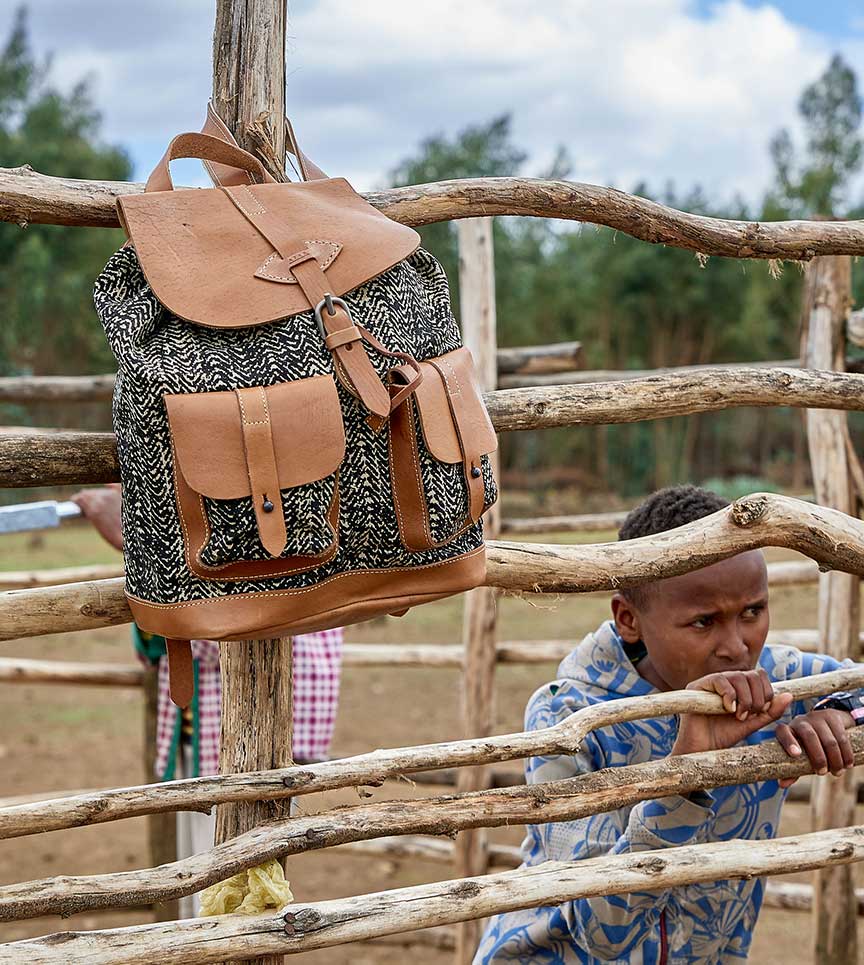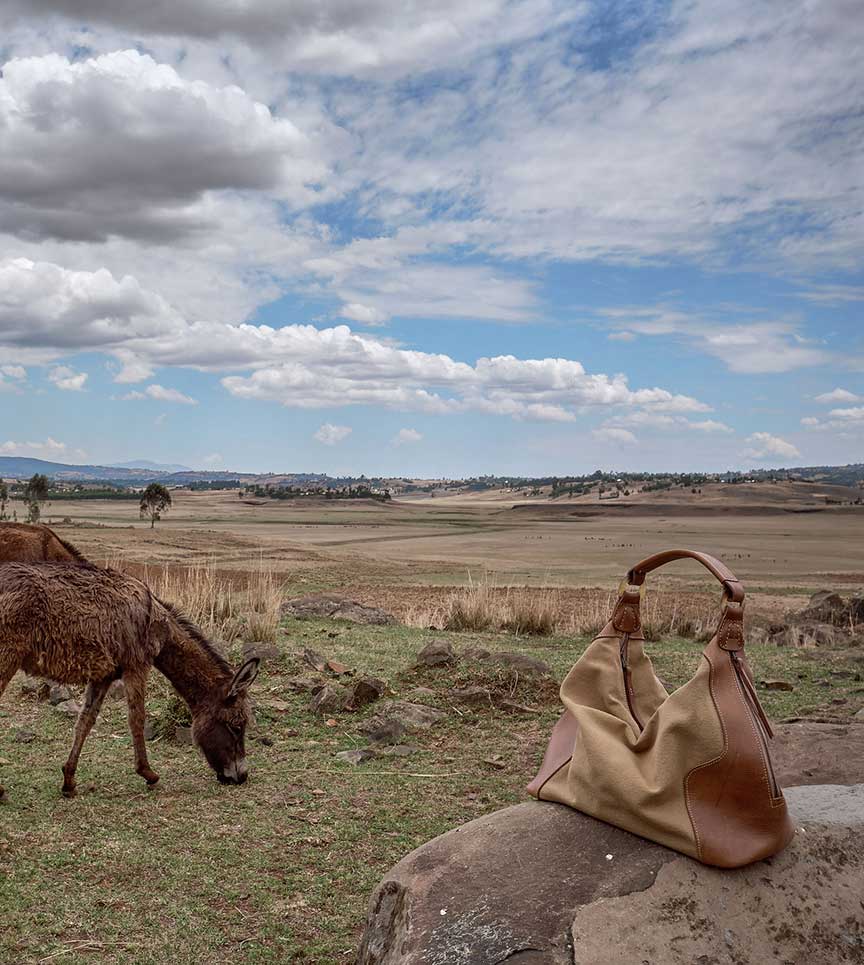 In the 1930's, the company employed about 3,000 people and became the third largest manufacturer of blankets in Europe using only recycled wool made from rags and old clothing.
Over the years the family has contributed to the development of innovative textile products for both sportswear and workwear, operating in various parts of the world where it has established cooperation and assistance relationships by sharing the experience gained in more than a century of activity.
AN AUTHENTIC, CAREFUL AND RESPONSIBLE PRODUCTION

NATURALLY PRODUCED
WITH MATERIALS OF ETHICAL ORIGIN,
FAIR TRADE
AFAR took life when a young group of workers in Ethiopia met the family and saw in a production not dominated by technology but made of careful manual work and passion a way to a better future.
This has been AFAR's lifeblood from day one.
The long family journey in textiles and this young team have given life to a production made of careful manual work, patience and dedication.
The entire production process takes place under careful eyes and with the use of many expert hands.
For us, this is the definition of quality, authenticity and uniqueness.